Try Our Products
Good Fod Foods Beef Jerky
Low-Fodmap Beef Jerky. Keeping your gut at peace.
Monash University Low FODMAP Certified trade marks used under licence in the US by Good Fod Foods LLC. One serve of this product can assist with following the Monash University Low FODMAP dietTM. A strict low FODMAP diet should only be commenced under the supervision of a healthcare professional. A low FODMAP diet does not treat a disease but may help to meet nutritional needs with reduced gastrointestinal symptoms. Monash University receives a licence fee for use of the Monash University Low FODMAP Certified trade marks.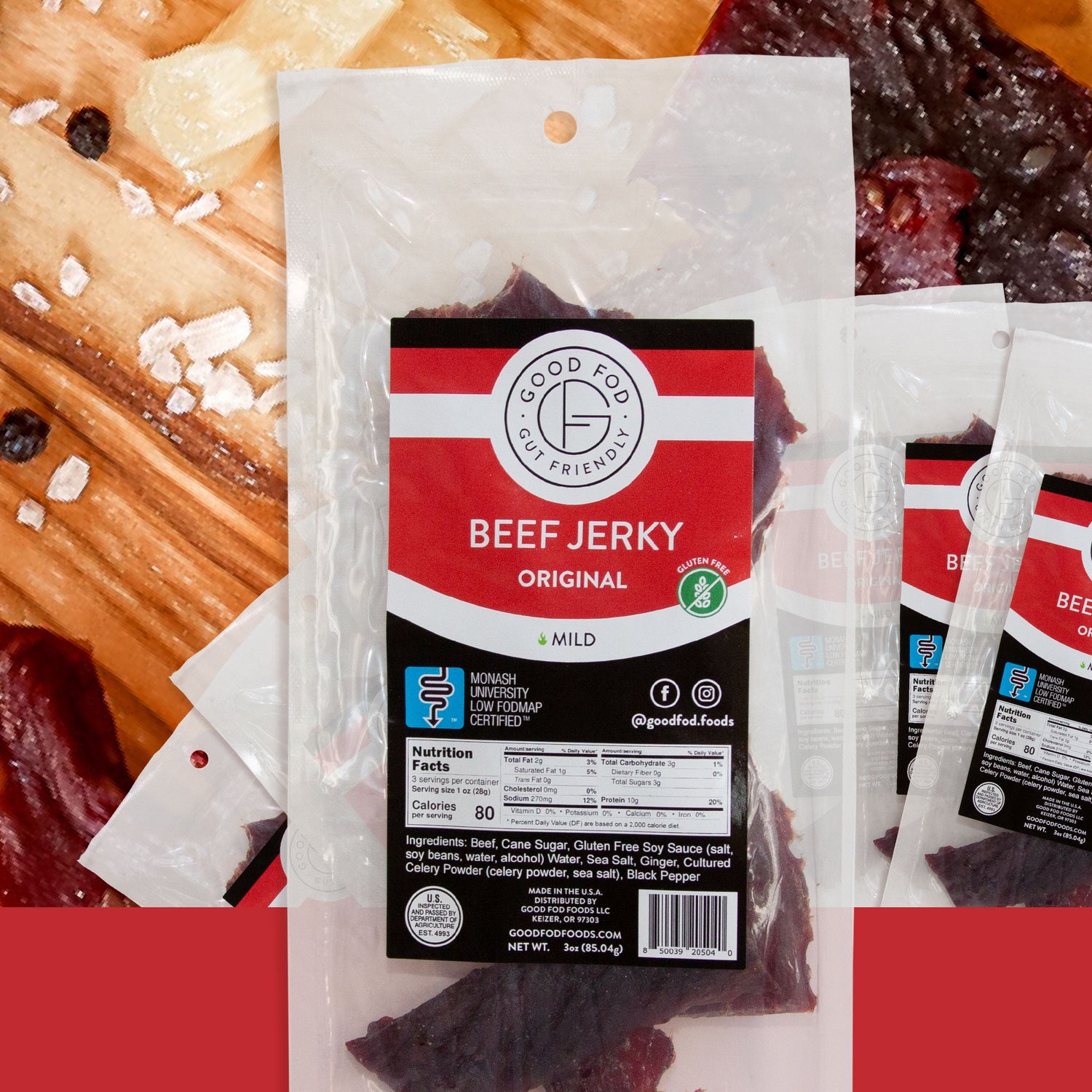 Original Beef Jerky
Indulge in our Original Beef Jerky flavor. Premium beef, expertly mild spices, delivers a smoky and savory experience. Embark on a mouthwatering journey!
TRY ORIGINAL BEEF JERKY
Teriyaki Beef Jerky
Embark on an extraordinary flavor adventure with our Teriyaki Beef Jerky! Succulent beef soaked in a delectable teriyaki sauce bursts with sweet and savory notes.
TRY TERIYAKI BEEF JERKY
Peppered Beef Jerky
Ignite your taste buds with our premium beef jerky. Good Fod Foods Peppered Jerky flavor. Our pepper crust deliver a fiery and robust flavor experience!
TRY PEPPERED BEEF JERKY