Try Our Products
Good Fod Foods Meat Snacks
Low-Fodmap Snacks With Your Good Gut Health In Mind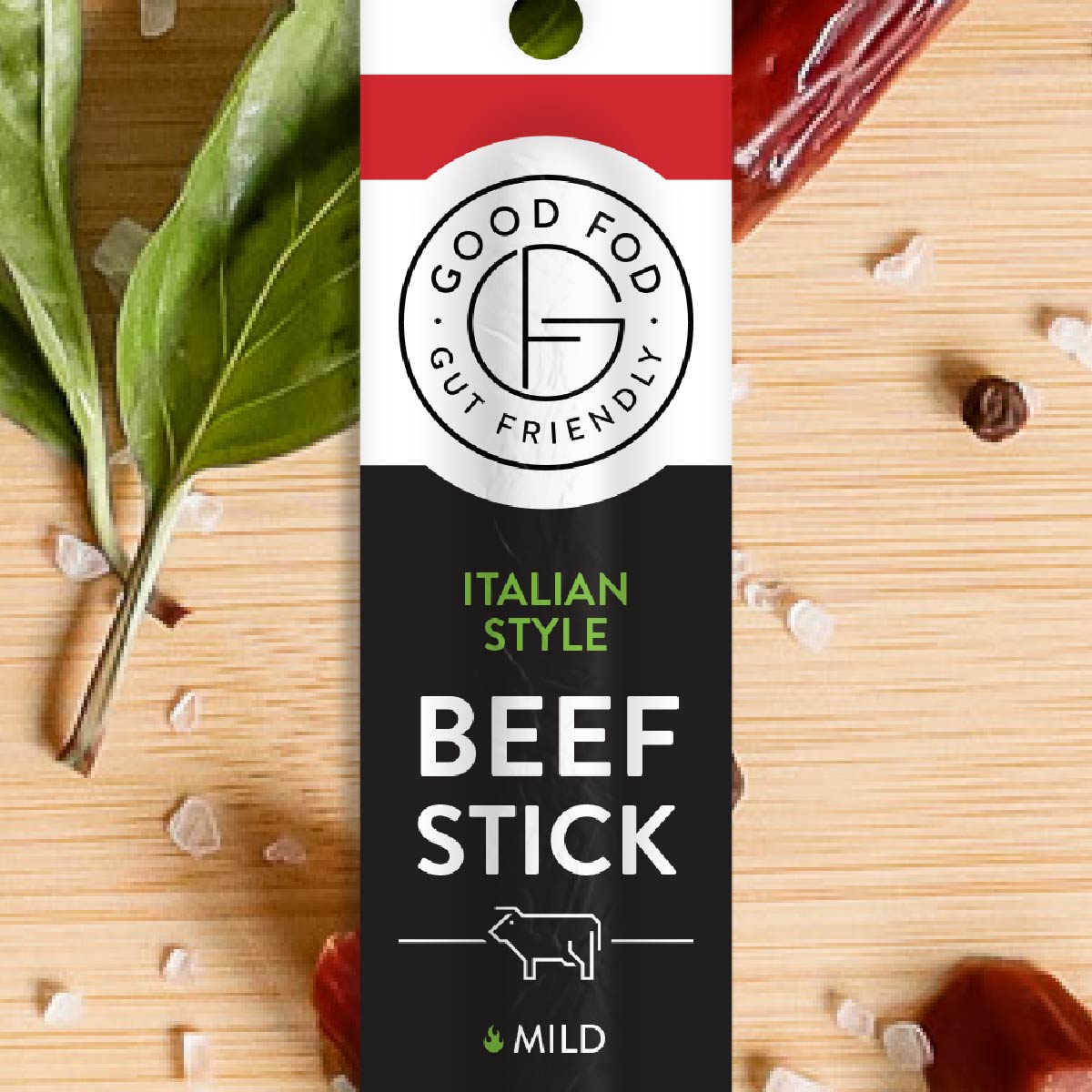 Italian-Style Meat Sticks
Tantalize your taste buds with flavors from the old country! Our Italian-style meat sticks are flavorful, well-seasoned, and mild enough for anyone to handle.
TRY ITALIAN-STYLE
Original Flavor Meat Sticks
No-fuss with a lot of flavor: that's what you can expect with our original flavor meat snacks. Perfect for the meat lover in your life!
TRY ORIGINAL FLAVOR
Jalapeno-Lime Meat Sticks
Don't sacrifice on flavor! This meat stick is Good Fod Food's flavor lover's special. Our Jalapeno-lime snacks are just a little spicy with a hint of lime.
TRY JALAPENO-LIME